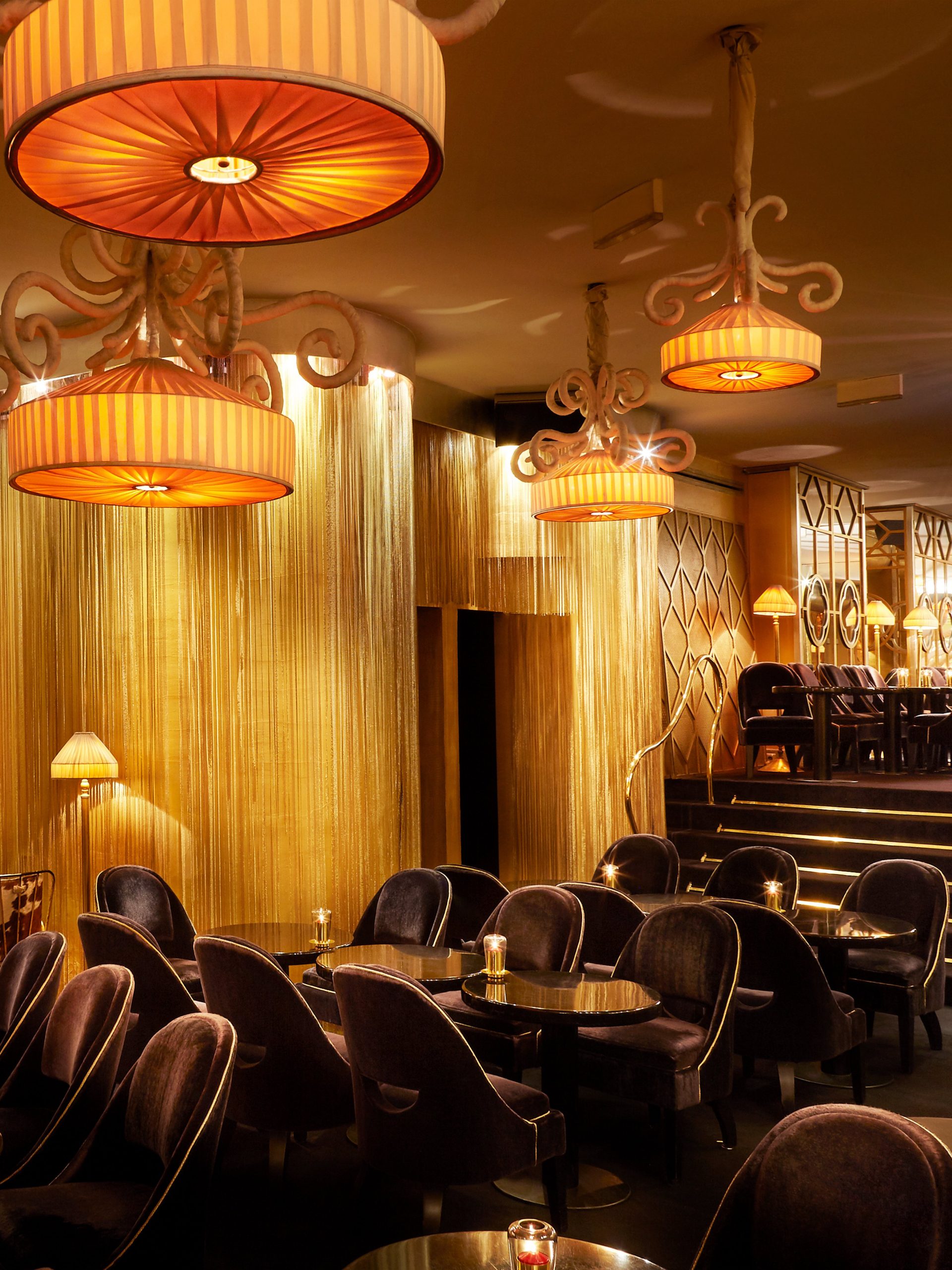 Matignon Restaurant
At the traffic circle of the Champs-Élysées, the elegance of the Golden Triangle is found between art galleries and luxury boutiques. Next door, the Matignon comes alive day and night for breakfast on the terrace, brunch on the veranda or a cocktail at the club bar. At dinner time, the venue highlights its muffled spaces, reflecting refinement and sensual modernity, while DJ's give rhythm to the evenings with their remixes.

The cuisine is French with some international classics and signature dishes such as the King Crab salad, calamari like spaghetti or the Matignon French toast. Around 11pm, the club and the bar open their doors: temple of the Parisian night par excellence, the decor is imagined by Charles Tassin.

The architect pays homage to the safari club of yesteryear by mixing 70's fabrics, leopard print carpeting and impressionist paintings. With its meaning of the party, the Matignon makes the capital dance every night.