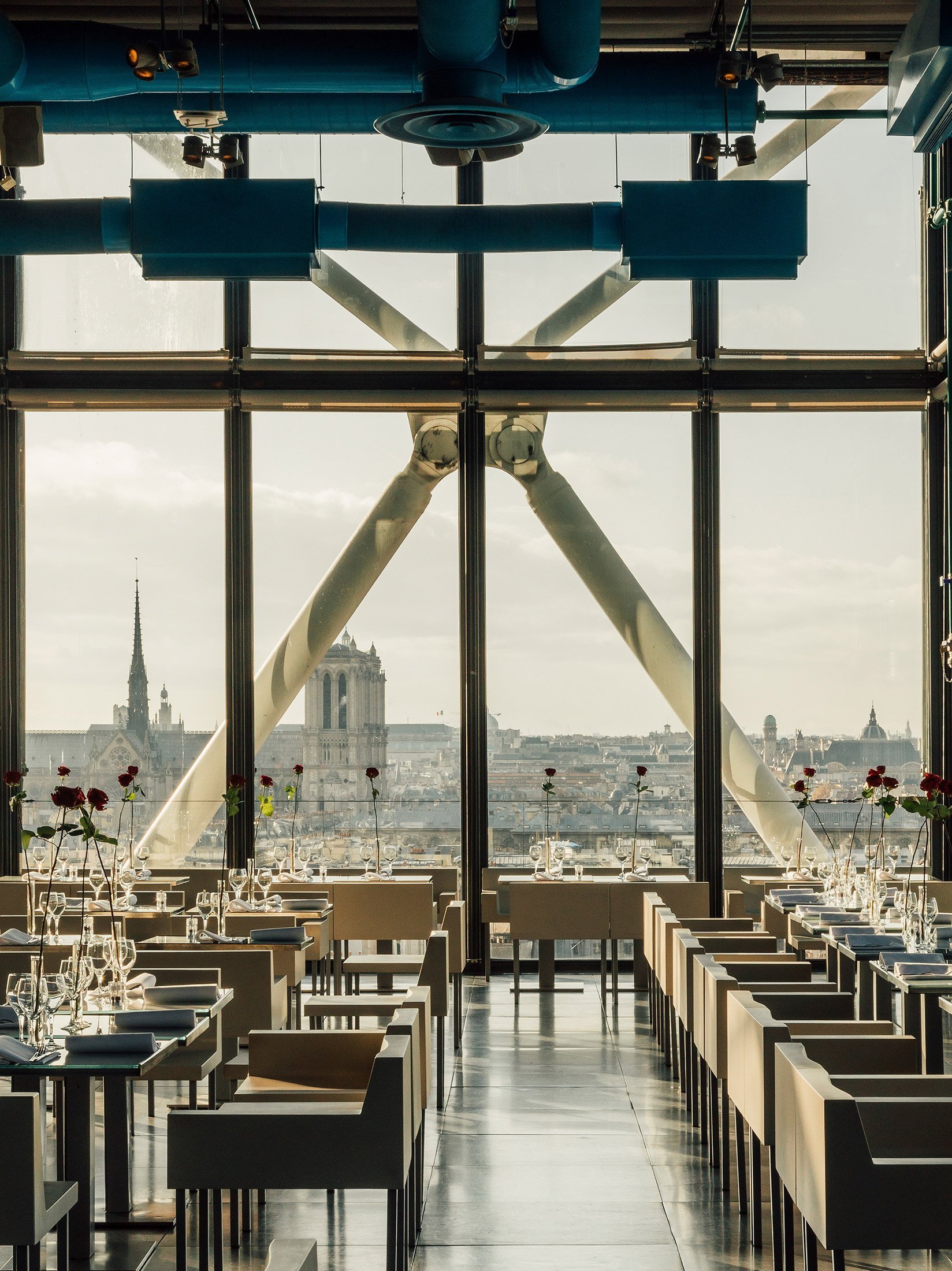 Georges
In the heart of Paris and on the top floor of the Pompidou Center, the restaurant Georges has an ideal rooftop with a view of all Paris.
Whether you are on the terrace or inside, you can enjoy the sunset and the lights of Paris at your leisure. After an exhibition at the Pompidou Center, for a family lunch, a romantic dinner or a drink with friends, the experience of Restaurant Georges is unique, the setting idyllic and the site remarkable.
In the kitchen, Chef Claude Demoncuit proposes inventive dishes with a refined presentation and chooses exceptional products. Healthy and delicate, the menu at Restaurant Georges is contemporary and tangy.