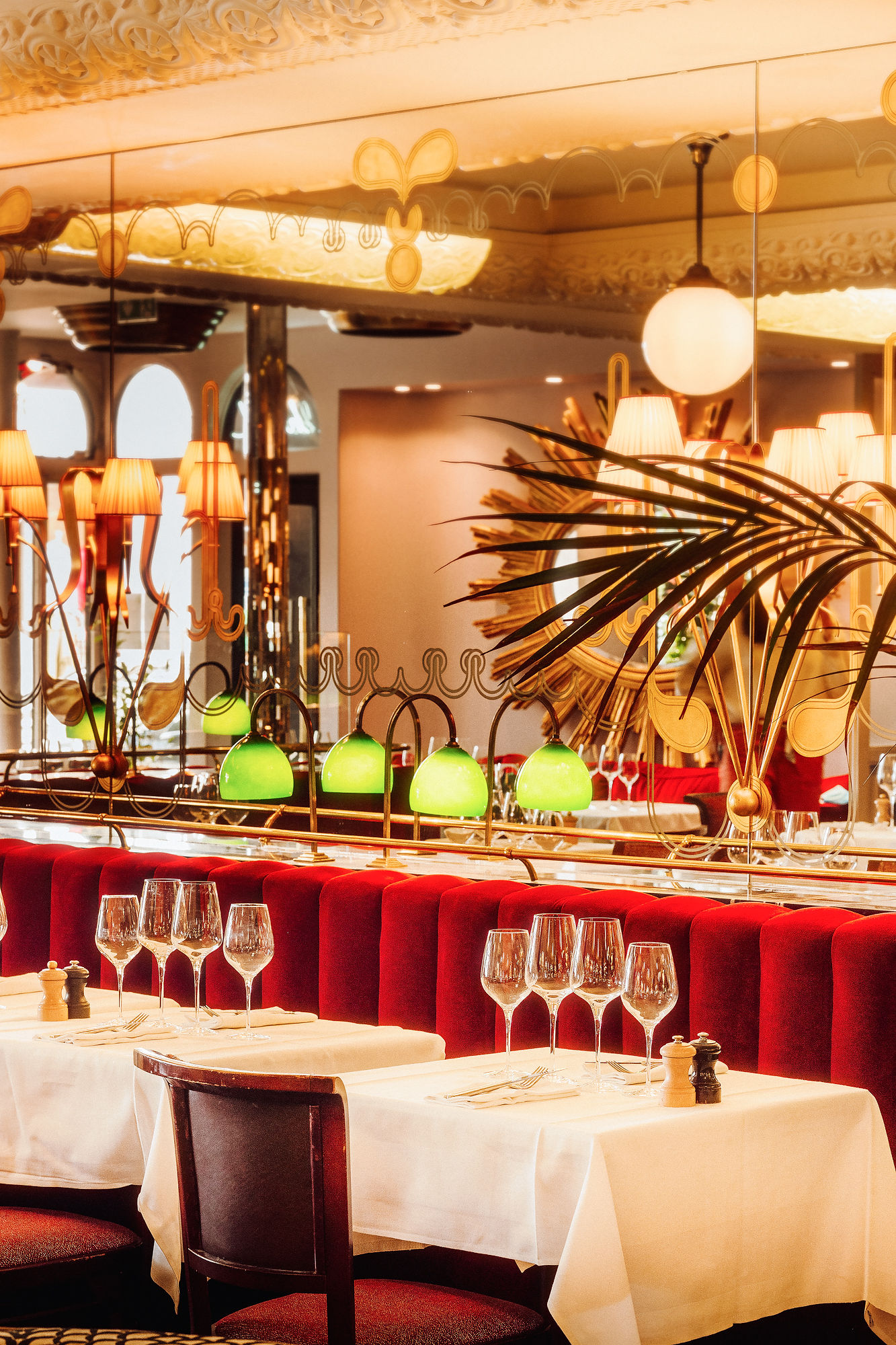 Brasserie Thoumieux
This former Chartier bouillon, bought in 1923 by Martial Thoumieux, is one of the most famous addresses on the Left Bank. Today, if certain traditional codes of the brasserie have been preserved thanks to the stylist Gérard Cholot with the red velvet benches, Lalique moldings, green lamps, hats with brass bars, the decor has also been revitalized by a resolutely contemporary touch driven by the intervention of graphic designers M/M.
This perfect blend of tradition and modernity is of course also found in the kitchen, with a very mastered French signature. On the menu, the typical dishes of the brasserie are brilliantly revisited for a copious, impeccable and delicious cuisine.
The music at Thoumieux celebrates the voices of the show. From Aretha Franklin, Billy Paul, Nina Simone. At the end of the week, starting at 9:30 pm, a musician will be playing piano voices in the brasserie until 2 am.